Our Head of Business Development Adam Rennison wraps up some of the key talking points from another fantastic BUILA conference...
As we've come to expect from BUILA, the 18th annual conference once again provided a brilliant platform to share insights and hear about some of the challenges, frustrations, opportunities and success stories within the higher education sector.
One thing I've noticed on the events scene this year is that there is a definite spike in interest in how engagement and conversion partners can help universities, and BUILA was no exception. That curiosity is not surprising when we consider the market universities are operating in. With the high demand to study in the UK coupled with significant sector competition, everyone is looking for something that gives them the edge.
It's clear that many UK universities currently share similar areas of concern, and they regularly arose in my conversations with delegates over the two days. I've captured them below:
Navigating increasing demand
The huge rise in demand from international applicants is not a new story, but many universities are still grappling with resource limitations to handle it, and it's particularly pressing at this time of year. In particular, there are two associated issues that really came to the fore during my conversations at BUILA.
The first is propensity modelling and challenges with forecasting what their intake will actually look like. Universities are chasing deposits from applicants with sometimes limited understanding if they will progress to enrolment. I've heard a lot of variations on: "we don't have enough resources to process such a high volume of applications, so where should we focus our efforts?".

When you're dealing with such high volumes, it gets to a point where it makes sense to strategically apply resources to specific cohorts if data suggests they're more likely to enrol. Our insights on student behaviours can provide a steer on this and help universities be more targeted, by looking at behavioural and demographic indicators that we know drive conversion, such as how much a prospective student has engaged with interactions to date.
For example, for an existing UniQuest partner we found that we held on average 65 separate interactions with every enrolled student in 2022, up from 43 in 2021, demonstrating the volume of interactions necessary to support a student through the applicant journey.
The second issue relating to the rise in demand is around maintaining quality. Many admissions teams have detected a simultaneous increase in poor-fit applications which are inflating the pipeline, take time to process and divert attention away from those with a higher enrolment propensity.
It certainly seems that there's an appetite for technical solutions that can address this – perhaps by automatically screening applications at scale against pre-defined mandatory requirements… watch this space!
Uncertainty over the Nigerian market
The devaluation in Nigerian currency is naturally a big cause for concern, not least because most UK universities are seeing a really sharp rise in the volume of applications (and offer-holders) from the Nigerian market this year.
It will now be incredibly expensive for those students to come to the UK and study, casting doubt on enrolment likelihood. I spoke to several universities at BUILA who are diverting their scholarships specifically to Nigerian applicants this year – the cohort where it's likely most needed. It's really encouraging to see this flexibility to pivot according to wider economic contexts.
Likewise, UniQuest is able to match this agility by picking up campaigns in the moment, to provide a quick response to an immediate situation. For example, we launch engagement campaigns at scale to contact all Nigerian applicants by phone, email, LiveChat or WhatsApp to establish their likelihood of coming to study. Alternatively, we also deliver cohort diversity by upping efforts with applicants from other markets during such times, to ensure courses are still full and to safeguard an institution's long-term security.
The need for pre-CAS support
Some universities experienced compliance issues and VISA refusals last year, which has led to an increased focus on demonstrating robustness in CAS suitability. In turn, this has resulted in a heightened appetite for conducting video interviews to evidence suitability – though many universities do not have the resource to manage this themselves.

I fielded lots of questions at BUILA about how we're supporting universities with this. In short, we can manage the whole process – from informing students they need to take an interview, to scheduling and delivering interviews at scale and reviewing the video recording. We then submit that video to the university as evidence for them (and UKVI) to review as necessary.



There will be a degree of reassurance for universities in understanding that they each face similar challenges, and BUILA provided a useful opportunity for us to communicate some of the solutions we're already working on at UniQuest. Working in close partnership with our university partners to develop expertise and technical innovations which will help them recruit successfully and sustainably into the future is a foundation of the service we offer.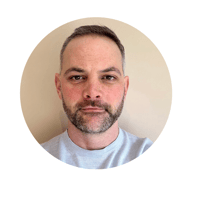 If you didn't catch Adam at BUILA or would like to pick up on any of the above points, contact him on adam.rennison@uni-quest.co.uk